COG B8 / B12 bar high speed lace crochet knitting machine for sale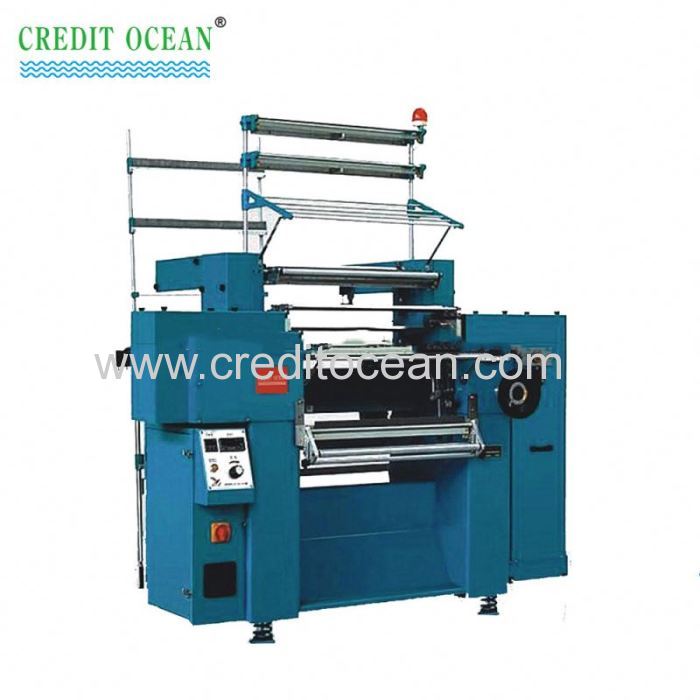 Product Details
Product Description
Brief Introduction
1.Crochet machines are kind of variant narrow raschel warp knitting machine. Commonly used to weave lace, tassels, elastic and other narrow fabric warp knitting fabric. And our crochet machines are durable, high speed , mute, easy operation, convenient maintenance and etc.
2.Machine of small, and use for yarn bobbin creel, thus transform variety is simple, suitable for small batch more varieties of production.
3.We also have many other machines, if you need,
Don't hesitate to send us inquiry; we'll give you feedback within 24 hours!
Technical data
| | |
| --- | --- |
| Operation Space | 24inch(610mm) |
| Gauge | 15/20 |
| Weft Bar | 8 or 12 Bars |
Standard equipment
| | |
| --- | --- |
| 2HP inverter | 1 set |
| Operating motor (1.5HP) | 1unit |
| Product collecting roller on both side | 1set |
| Warp and weft reed | 1set |
| Rubber feeder system | 2sets |
| Auto weft sending | 1set |
| Auto stop Motion system | 2sets |
Size and weight of Machine
| | |
| --- | --- |
| Crate of machine | 210×115×180/cm |
| Crate of creel | 250×40×45/cm |
| Weight of machine and crate | 1150kgs |
| Wight of creel and crate | 235kgs |