REDIT OCEAN high speed economic hook and loop round cutting machine
Quality affordable completely improve efficiency
Only the computer program set, can operate automatically, without manual guarding, save labor cost, simple operation, compared with the traditional manual operation, completely improve work efficiency.

Product Detail

Automatically and neatly cut, easy operation. Specailly for hook and loop shape cut. Full curve, half comer curve, It's follow your order.
Special features:
High speed: It can cut 70 pcs per minute. (50mm long)
High-accuracy: Stepping motor ensures every cutting to be preciously.
Cutting type: Cut-length is accurate owing to a stepping motor.
Automatic operation: It works automatically only by setting length and quantity.
Apllication
hook and loop only.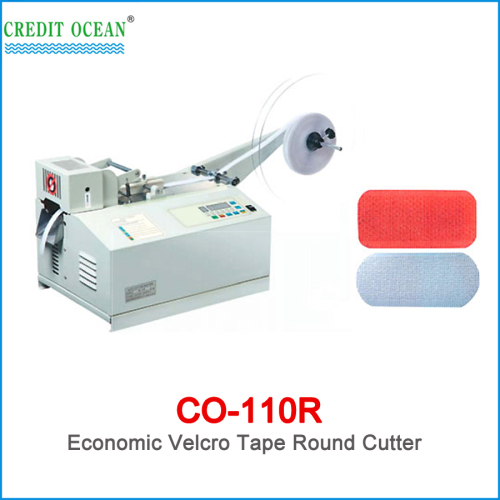 Why choose us
Credit Ocean is started in 2004 year and the centre of expertise and capacity. And we provide of needle loom, crochet machines, warping machines, electronic jacquard needle loom machines, shoelace and bag lace tipping machines, high speed braiding machine and high speed cord knitting machine etc.
Credit ocean supply of a wide range of machinery for many applications
Credit Ocean provide high quality machines
Credit ocean service quality
Credit Ocean have well experienced team
Credit ocean persist in the principle of "credit-keep promising,quality-keep upgrading,service-keep improving".
Services
1. We offer best after-sales service for customers.
2. Engineers available to solve any problem in need.
3. We help order spare parts quickly and correctly.
Don't hesitate to send us inquiry; we'll give you feedback within 24 hours!