We're glad to inform you that we will take part in 2017.4.25-27 Mexico Expo Textil in Guanajuato.
Will you be part of this big carvinal?
Where will you be able to meet us? We're in Booth 77 and 87.
Exhibition Address: Mexico Guanajuato Centro de Exposiciones
Exhibition Dates: April. 25 - April. 27, 2017
Estamos encantados de informarle de que vamos a tomar parte en 2017.4.25-27 Mexico Expo textil en Guanajuato.
Quieres ser parte de este gran carvinal?
Cuándo vas a ser capaz de reunirse con nosotros?Estamos en el stand de 77 y 87.
Exposición Dirección: Mexico Guanajuato Centro de exposiciones
Fechas de la exposición: de abril.25 - abril.27, 2017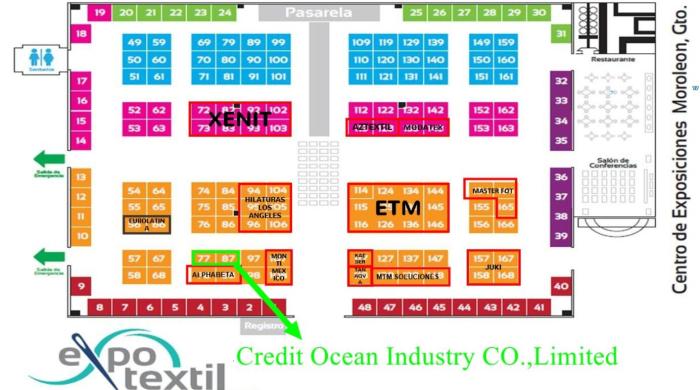 Aileen Deng


Whatsapp / Mobile: 13081939567

skype: aileen.deng77